Killian's Custom Metal & Panel opened in the Fall of 2013 but the dream to open began in the late 1990s.  I was working at a steel company in Tulsa Oklahoma selling rolls of metal to roll former operators. Upon visiting these manufacturing facilities, I began to be interested in having my own place. I solicited my customers for a job so I could learn the ins and outs of the business.  Chris Bryan, of b&m Metals in Murrayville, Georgia hired me and agreed to let me work for him and gain experience.
My employment in Georgia allowed me to learn the ins and outs of manufacturing metal panels and building all of the trim pieces necessary for roofing and building projects. It was stressed upon me to offer the highest level of customer service possible to set myself apart from my competition. I have strived to make this a reality in the 9 years that I have been open.
At Killian's Custom Metal, it is my goal to sell high-quality materials at the lowest price possible. We strive to answer calls, quotes, and questions in a timely manner.  Our staff has years of experience in the metal construction business.  We typically get orders completed in 2-3 days.  Call or visit Killian's for your next project and put our service to the test.
I appreciate and am grateful to my past customers who have recommended Killian's Metal to their friends, neighbors, and co-workers.
Paula Killian
Owner/ General Manager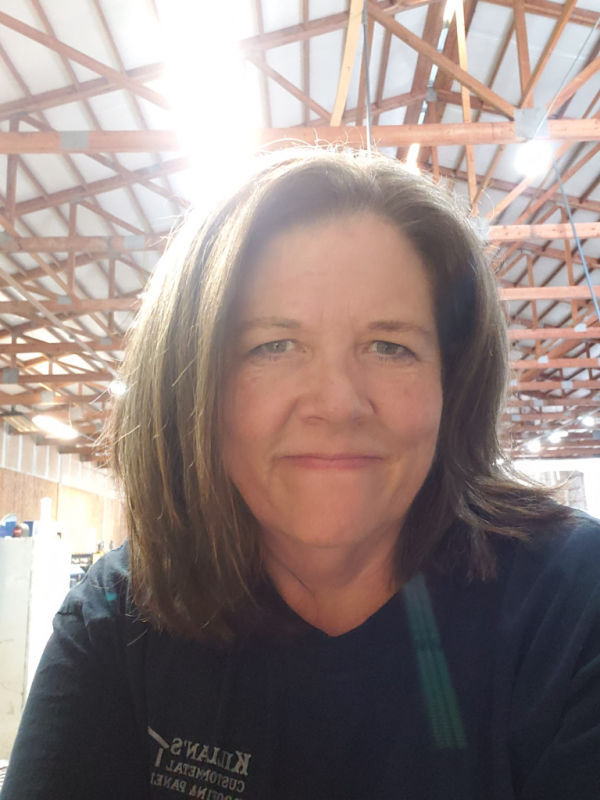 Television Interview April 14, 2015